PGE Travel Group stands for People Going Everywhere which was founded in August of 2009. We are a Veteran, Women, and Minority-Owned business. We take pride in formulating a trip that is themed to your desire. These packages consist of Adventure tours, Destination vacations, all-inclusive, and Cruise ships just to name a few.

Our Group destination travel packages consist of, Faith-based tours, Adventure tours, Romantic getaways, Rejuvenating getaways, Anniversary vow renewals, Family reunions, Birthday Day Celebrations, and our big one Friends and Family getaways.

PGE Travel Group is experienced in customer service with a smile and experienced travelers. This results in knowledgeable, capable, and passionate travel coordinators who care about your travel needs and experience. Our goal is to grow our travel group to the fullest with fun and lifelong friends.
Contact Phone
678-935-6004 Ext 703
Contact Website
http://pgetravelgroup.com/index.html
Listing Address
Lawrenceville Georgia United States
Play
Travel Agency
Listing Featured Image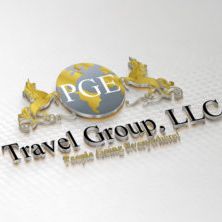 Georgia
Social Facebook
https://www.facebook.com/PGEtravelgroup
Social Twitter
https://twitter.com/PGETravel09
Social Linkedin
https://www.linkedin.com/authwall?trk=gf&trkInfo=AQHwXPTZQBl7mAAAAXLSjmWY0HQIzE5XAmw4NdHtQNqhOqWWmpoPgP2rat3gC_QXVAH4LgaZ5K--BBn-k7K4vd1iYER-4zpoR1DAXx9qrnbCuED0IBq9DgA9hxPMpiQAl1kz6mg=&originalReferer=https://www.supportblackowned.co